Scarab Multichrome Single Eyeshadow
Regular price

$25.00

Sale price

$25.00
Product Details

Our multichrome formula boasts a high-impact pigment that is as soft as velvet while also providing effortless blendability, as well as being 100% cruelty free and vegan-friendly.

Purple Green and Blue Shifting Multichrome.

Directions. For best results apply with a finger over a tacky base/glitter glue.

Important Note: You are receiving one 26mm round, magnetic single eyeshadow or pressed pigment secured in a magnetic paper sleeve. Once received these are meant to be housed in a separate magnetic palette for safe keeping.

Ingredients: Calcium Sodium Borosilicate, Synthetic Fluorphlogopite (77019), Mica, Boron Nitride, Lauroyl Lysine, Silica, Titanium Dioxide (77891), Tin Oxide (77861), CI 77000, Iron Oxide (77499), Dimethicone, Triglyceride, Phenoxyethanol (Preservative), Caprylyl Glycol, Potassium Sorbate, Hexylene Glycol.
Share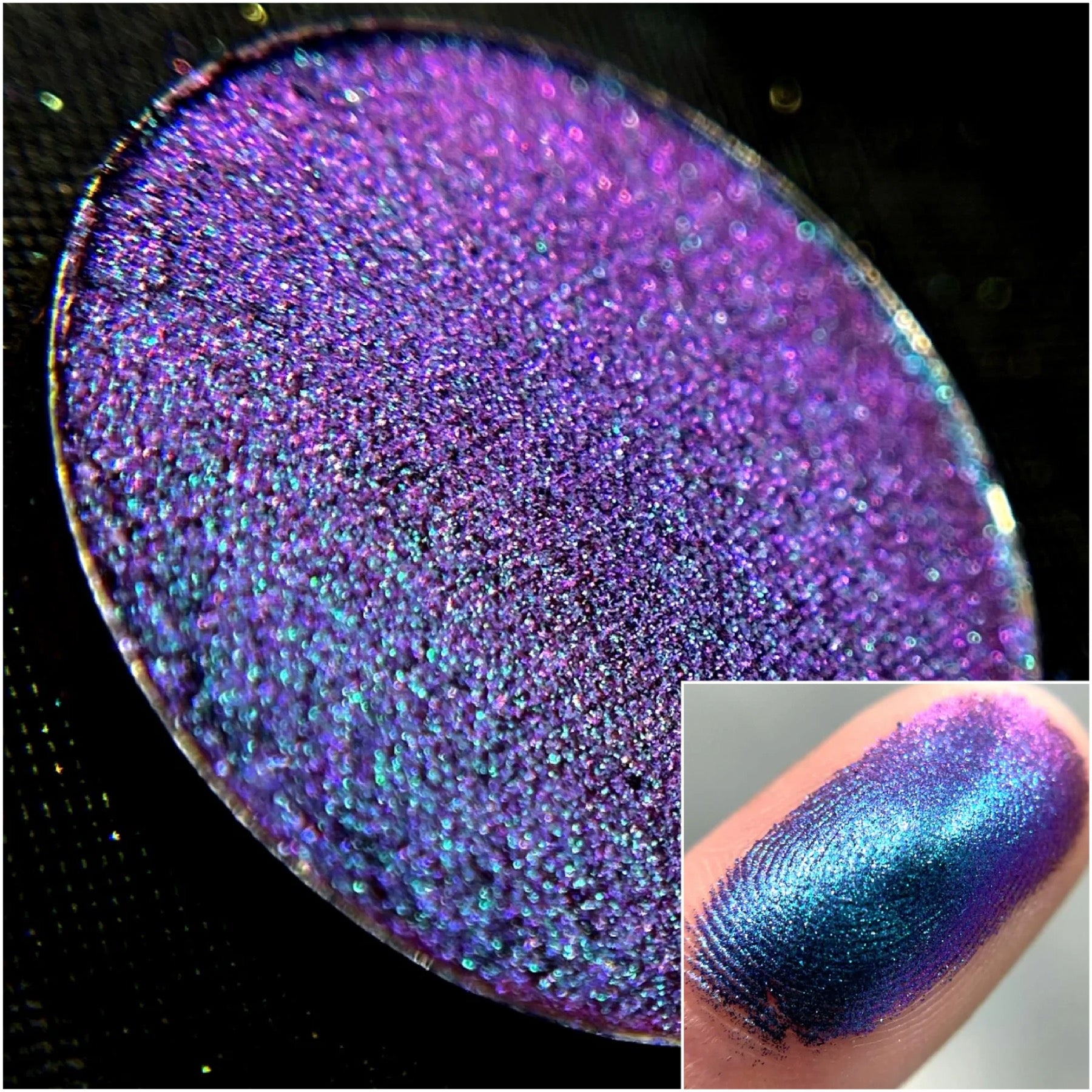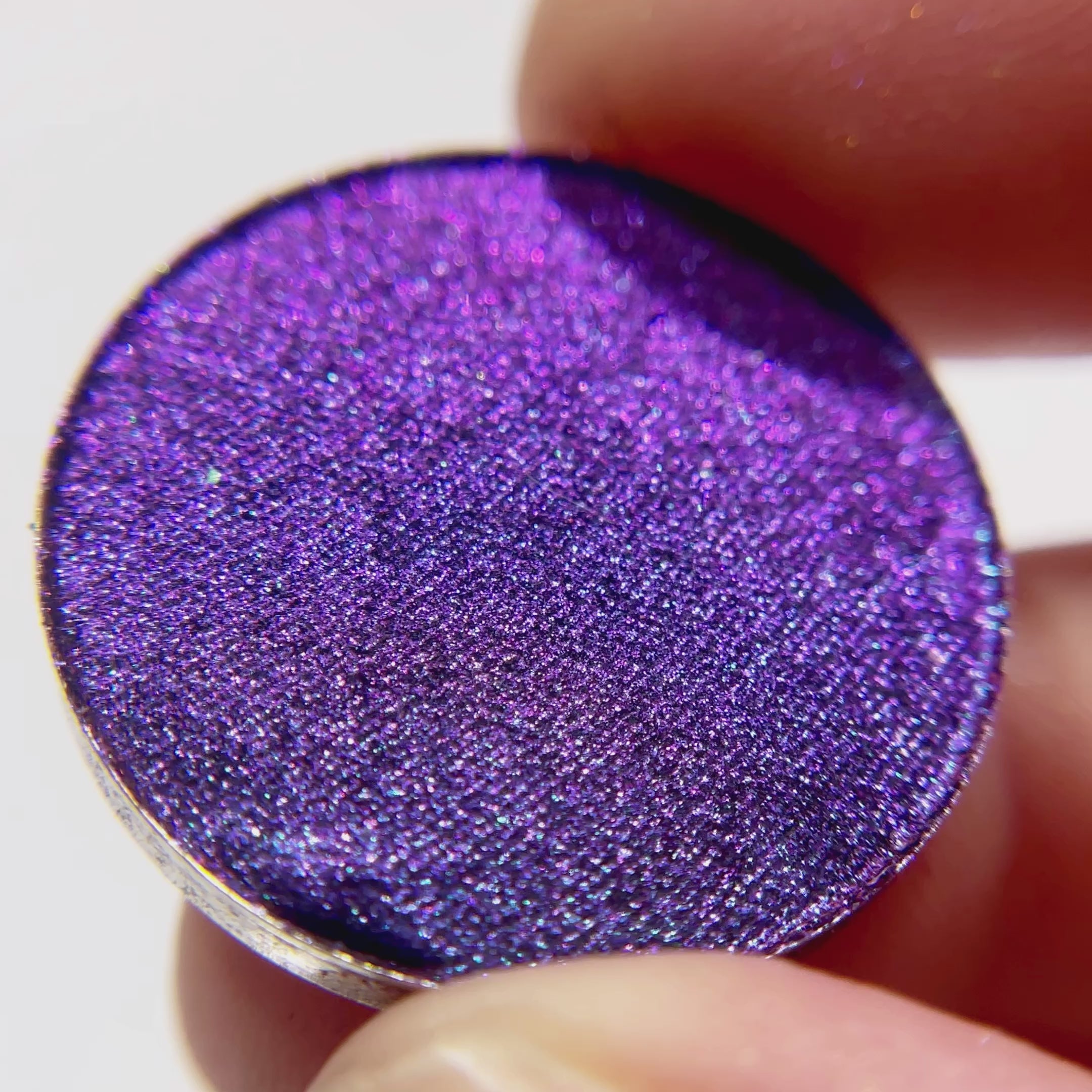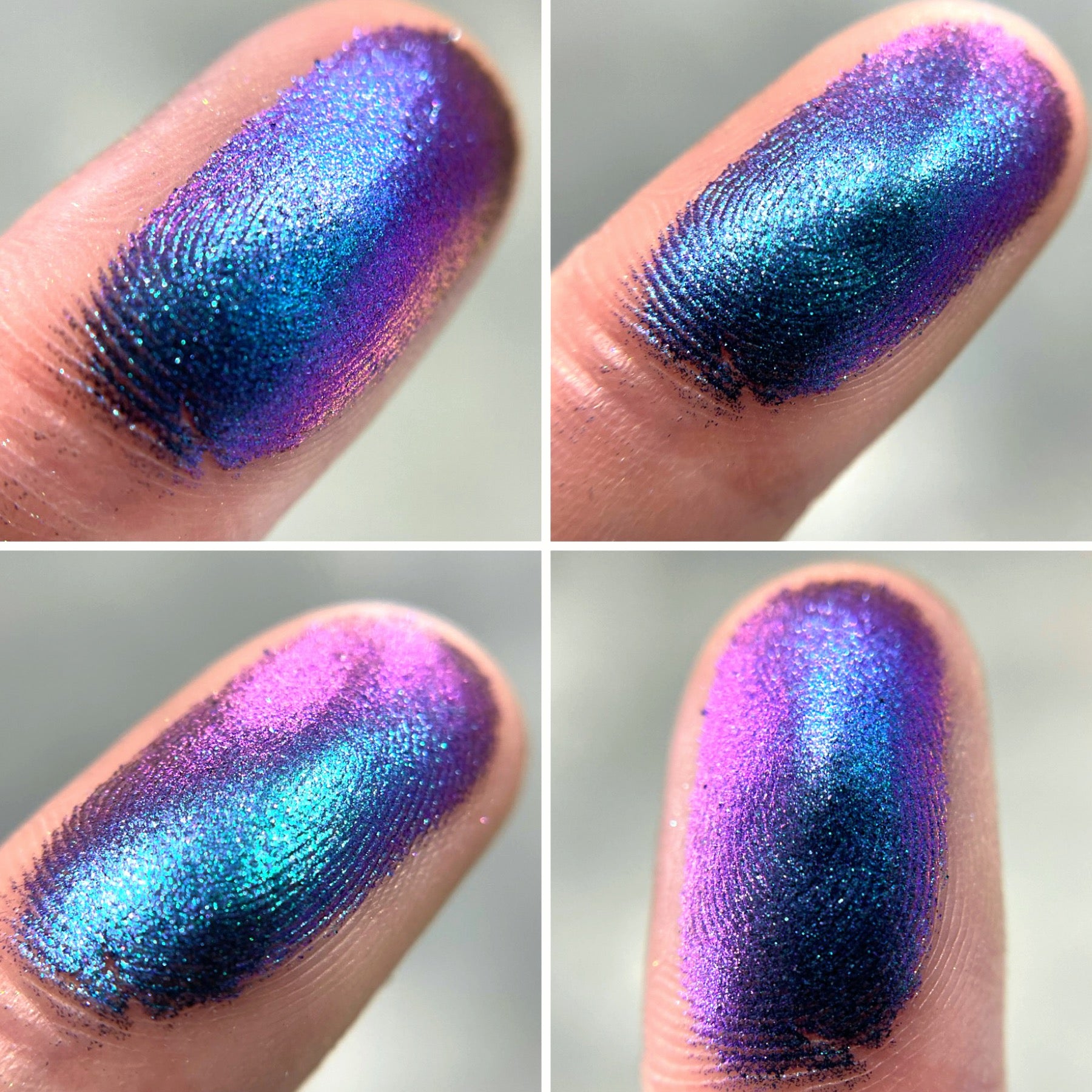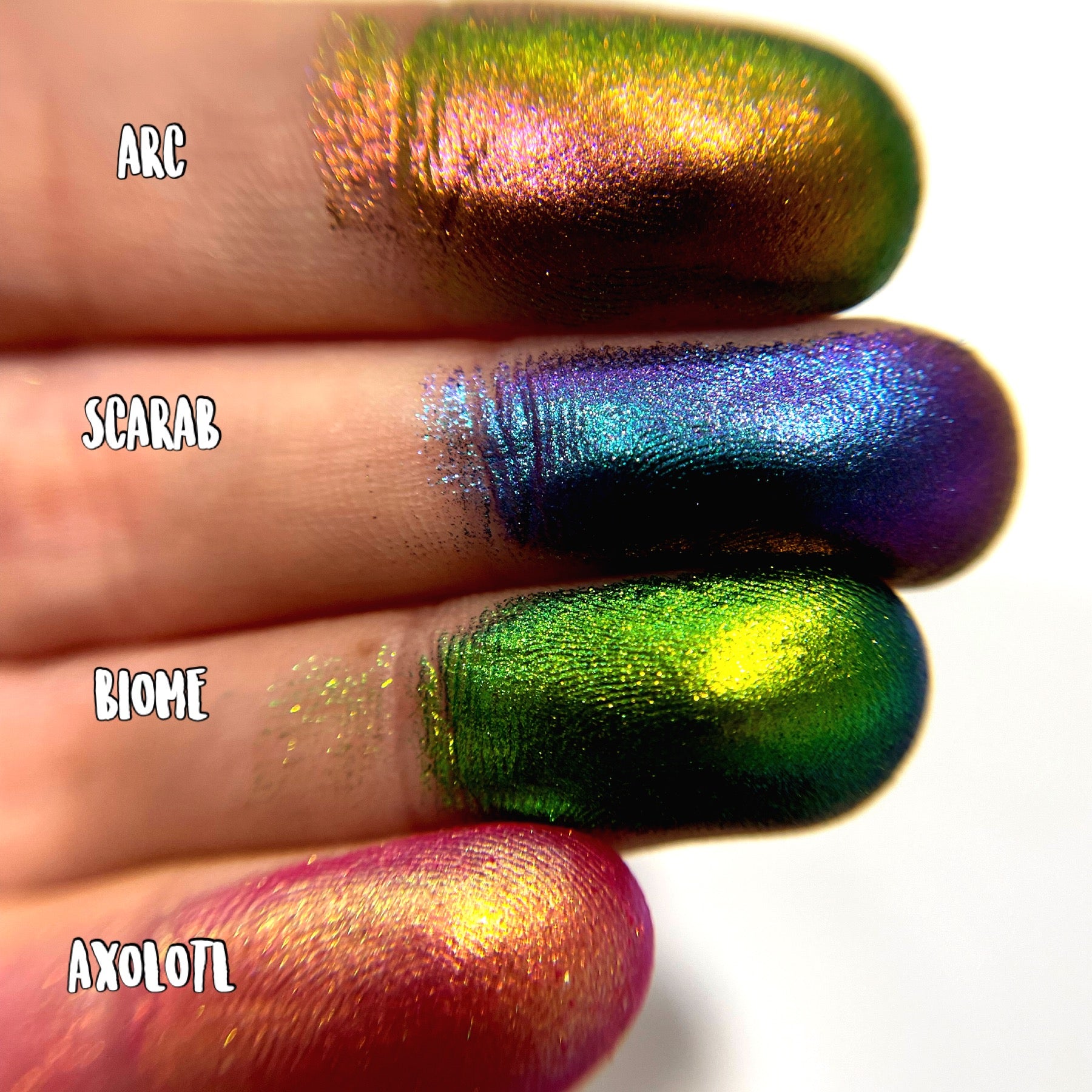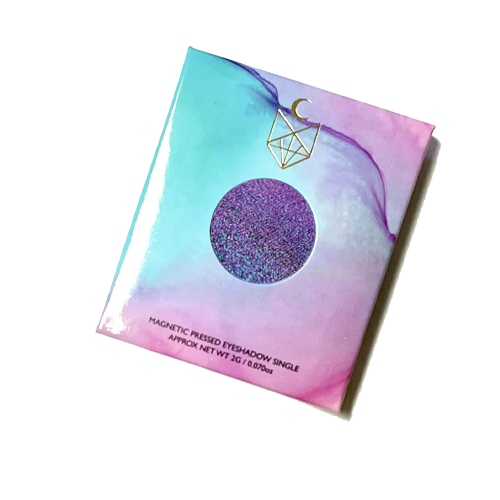 Scarab- Received broken twice in a row
Unfortunately, my Scarab shadow broke in May, and then was out of stock until recently. I jumped at the opportunity to buy it.
Unfortunately, the shadow arrived completely destroyed. It was just powder inside of the packaging. I just wanted to try to remove the shadow to see if anything was able to be saved. In return I was met by the shadow exploding all over myself, and my kitchen!!
I contacted Menagerie Cosmetics, I received great customer service, and they were kind enough to send a replacement.
Well the replacement arrived in no better shape than the previous shadow. It is completely obliterated inside of the packaging. I was hesitant to even open the package because I didn't want another explosion of shadow. Sure enough it's just powder.
I'll have to contact Menagerie for a second time about the same shadow.
I don't get it. I've ordered a lot of makeup from Menagerie Cosmetics, and I haven't had this problem until now. I'm absolutely heartbroken because the shadow is Scarab, which is very often sold out. This makes me sad beyond belief.
So many of my favorite palettes are from Menagerie cosmetics. This isn't going to stop me from buying from Menagerie, but I'm not sure If I'll ever be able to own Scarab again. It keeps arriving completely destroyed and unsalvageable. This makes me so sad.
I really want to continue using Menagerie Cosmetics, I love their makeup so much; and I used to get so many compliments whenever I wore Scarab. There's a very good reason it's so popular.
I'm seriously hoping the next one that I receive isn't broken. Fingers crossed. Thank you Menagerie Cosmetics for having such great customer service, and for taking care of your customers!! I'm so heartbroken.
We believe this was an unfortunate & rare handling issue with USPS. We have sold hundreds of units of Scarab lately with no complaints of damage upon receiving. We did resolve this privately in an email exchange via a full refund.
Even More Beautiful in Person
The Scarab Multichromd eyeshadow exceeded my expectations! It was even more gorgeous than I had expected. A must-have!
Even better than expected!
Why did you purchase this product?:
It's colors and shift
How did you hear about us?:
A friend
Breathtaking
One of my favorite shades, the formula is superb and applied so smoothly. Use a primer for an extra pop of wow.
Why did you purchase this product?:
Curiosity
How did you hear about us?:
YouTube over the years
Um, kinda mind blown
I was not expecting this brand to have gotten so good. I wish they had more products!